Project AM2R - Another Metroid 2 Remake
(The real name will be used when the game is done)
This is my version of Metroid 2, I've been working on it for about 2 years. Now it's starting to get quite good. Right now I'm working on a trailer, so you can see how it plays. A tech demo should follow soon.
Here are some screens: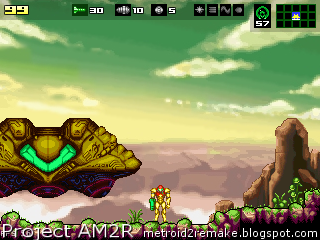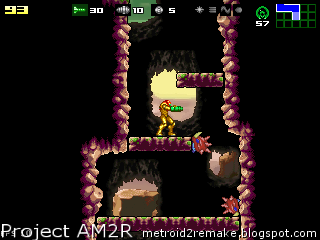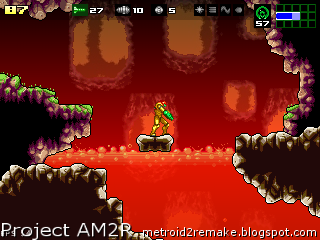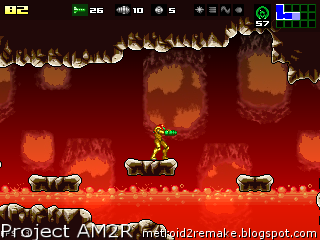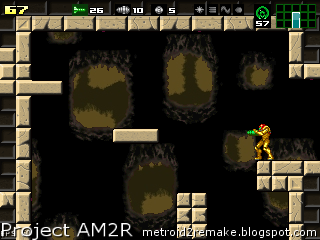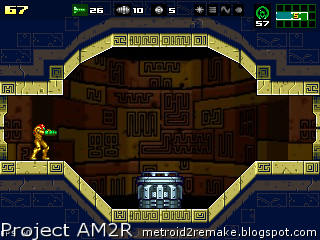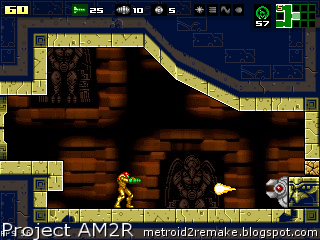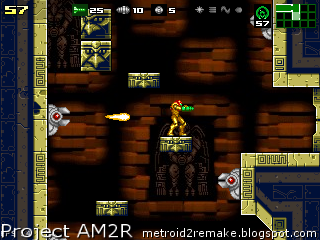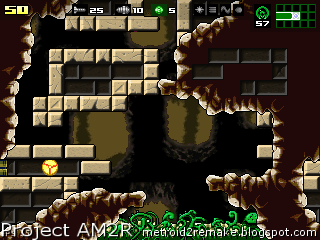 TECH DEMO
DOWNLOAD
Megaupload Mirror
FileFactory Mirror
The game will be as linear as the original. No open exploration, you HAVE to kill the Metroids of each area like in the original. However, I'm thinking of adding a Time Attack mode, with a lot more freedom to explore.
Right now it plays a lot like Zero Mission. The upgrades available are the following:
MorphBall
Missiles
Super Missiles
PowerBombs
Spider Ball
PowerGrip
SpeedBooster (complete with Shinespark)
JumpBall
Hi Jump
ScrewAttack
Space Jump
Weapons:
Charge Beam
Ice Beam
Spazer Beam
Wave Beam
Plasma Beam
The beams can be stacked. Each one can be turned on/off on the fly. All four can be active at the same time, unlike Super Metoid.
Missiles have splash damage. The whole damage is divided between the direct impact and the explosion. Super Missiles won't affect the game difficulty during Metroid fights.
Spider Ball works just like the original one. It can grip in any surface, but it's really slow.
PowerGrip has more animation frames than Zero Mission.
Samus can walljump, just like in Zero Mission.
I'm working on a tech demo right now. I'll be posting some details of the game design in this blog: Project AM2R
Comments, questions and suggestions are always welcome.
DoctorM64