[METROID ECLIPTION]
Its taken a while, but its finally here. I released it a while back, but I guess I never made a topic for it here at P2d. Then again, I don't come here much. Anyways. This, as the topic description clearly states, is a GBA styled side scrolling Metroid adventure, much inspired by a mix of MP2:E and the Half Life games. It takes place after Metroid Prime 2, even through that probably doesn't make sense seeing as how Prime 3 comes after, but at this point I don't care too much about the official plot. Its not like I could find a better place to throw this into the storyline. So.
Here are a few screen shots.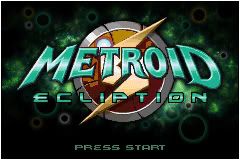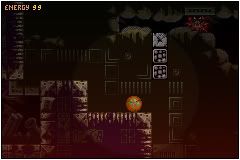 To download, click below. Its around 7 megs.
Demo 1.1
Press F1 for controls.
Its pretty much been hit and miss with the physics, some people are having issues, while for others its running fine. Apparently it can crash rather easily, even though when I beta tested it for myself I couldn't get it to crash at all. Very strange. So please report any bugs in detail, as in error messages and such. It will be greatly appreciated.
Keep in mind this is a demo, so the "ending" is pretty disappointing, and you may get frustrated by the fact that there are no health pickups. But. Try to have fun with it and find glitches. Its fairly large for a demo, so there may be some hidden things that you could try and look for.
Input, comments, and questions are all welcome.