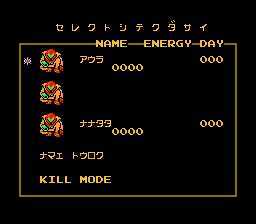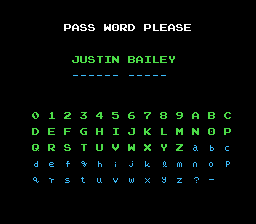 I was playing my Famicom the other day and a question come to mind.
As you all know the American version of the original Metroid had the Password System where the Japanese version had a Save Game system simmilar to Zelda. So I was wondering which do you people prefer?
Me? Well I prefer the password system because it had great potential to let you start off at any point at any time. You could even take your password to your friend's house and play from there or come back to say the GBA re-release and use your password there.