What do you look like?
Post a photo of yourself.
(Don't get too sexy!)

I love my headphones!
Your turn!

PSHYEAAAAAAAAAAAH


This was voted best picture of me on facebook BY A REAL LIVE FEMALE GIRL-WITH-BOOBS. So I figure I might as well post it, though I really don't look photogenic in any of my pictures.
IE, your first picture is amazingly ultra cute. <3
The second one less so. >:[
I've cut my hair since both of those though. But I don't have any good pictures of me with my shorter hair. Dommage.
Yes, Ridley Block Operations. They built Norfair.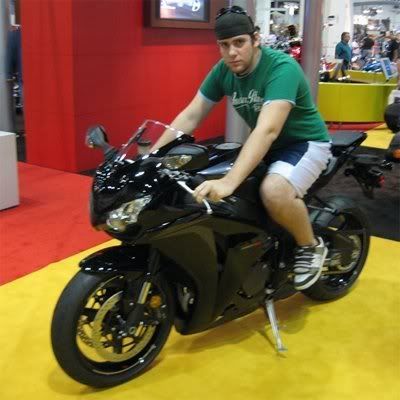 Found that place half way from Dallas to Houston. Made me laugh hard.
And by the way Infinity, that shirt is awesome.
Where exactly?
I live a couple hours away from Houston so i might want to visit.
Infinity's hat is awesome too. And it matches. Some reason he makes me think of the kind of guy that girls squeal about.
I had trouble sifting through the 40ish photos I have of me alone over the last 3 years… And then ImageShack decided not to work. So I'll upload later!
Infinity is a…nevermind…
Also infinity, you can't wear MY hat >_>
I'll post some later, imageshack is down, as D said
Here goes! (These are probably 2 years old, though.)
But this one's a little newer, from July 2008.

i have the same hat
in black <_<
also
i have no everyday pics of me, just really Leon ones xD

all zombies and not-zombies beware!
I want that motorcycle, Axion. And that hat, CMC. And those headphones, Infinity.
Anyway, as soon as I can get my hands on a good camera as well as a good picture of myself, you will see me.
i dont have any of me in my everyday hat
i checked
Now, why did you go and cut those locks DeP? That must've taken ages to grow out, hahah. Ah well.
… Why should I feel compelled to post anything. >_>
Maybe, but not this post. xP
Edit @ CMC: Where's the gotee and the black hair?
Nonetheless, I applaud the outfit.
my hair has never been black
also, i shaved
but that pic was pre-goatee xD
@ candy man criminal
wow, you look a lot different in that picture than when i saw you on webcam…
I was referring to your av. xP
squints and gets really close to the screen Ah. Sure seems a lot darker though. xD Nevermind then.